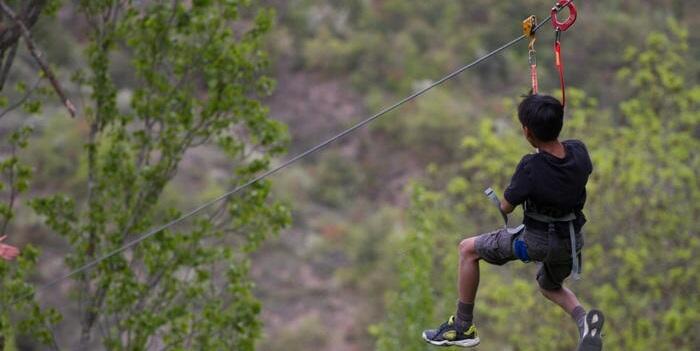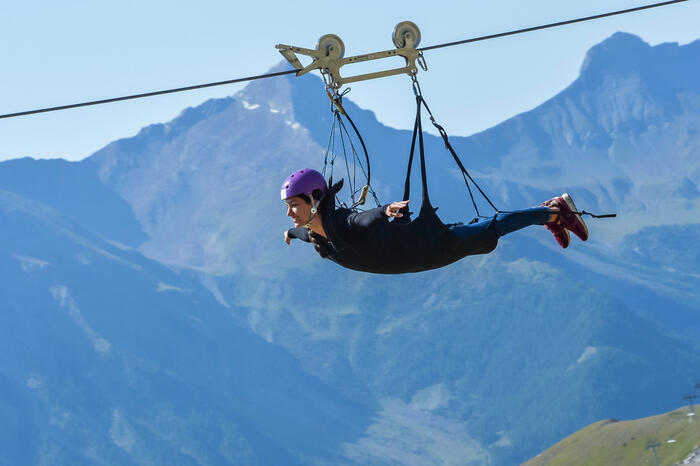 Roll'air cable
Orcières
One of the biggest zip lines in Europe! At the top of the Orcières Merlette 1850 resort, you can realise your dream of flying like a bird. The scenery is spectacular!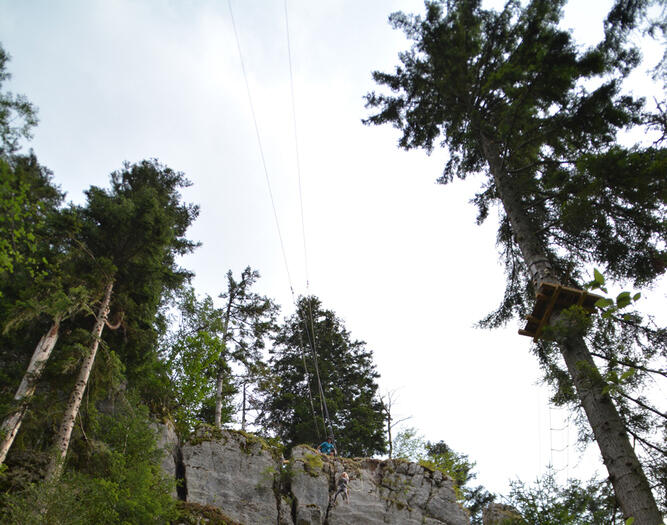 Pendulum Jump AccroBuëch
Lus-la-Croix-Haute
A jump into the void from a 20 m high cliff on Accrobuëch adventure course : thrills guaranteed !
ACRO CABANA - Tree Top courses and zipline
Valdrôme
Acrocabana is a fun and educational tree top adventure where the youngest can explore the surrounding fauna and flora through workshops. You can complete the activity with a 100 metres zip line.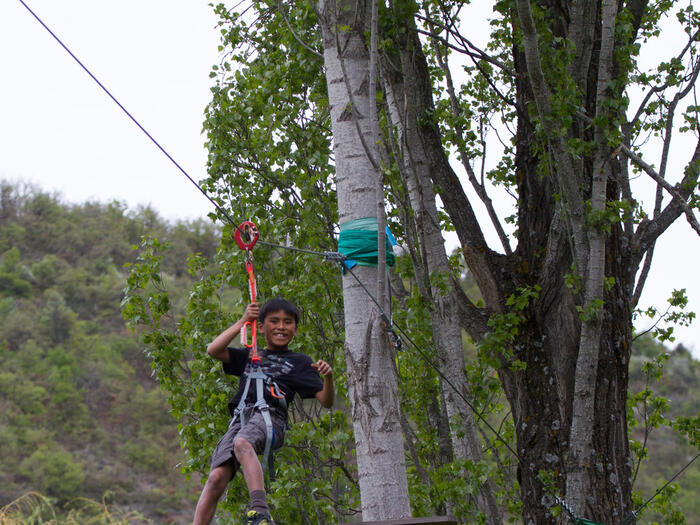 Accrolac
Veynes
Adventure park 100% secured by a lifeline, with 6 fun courses, from kids to athletes, aged 4 to 103. Workshops perched in the trees, tobogganing, barrels, Tarzan jumps, snow-boarding, water-skiing, teeter-totters and zip lines.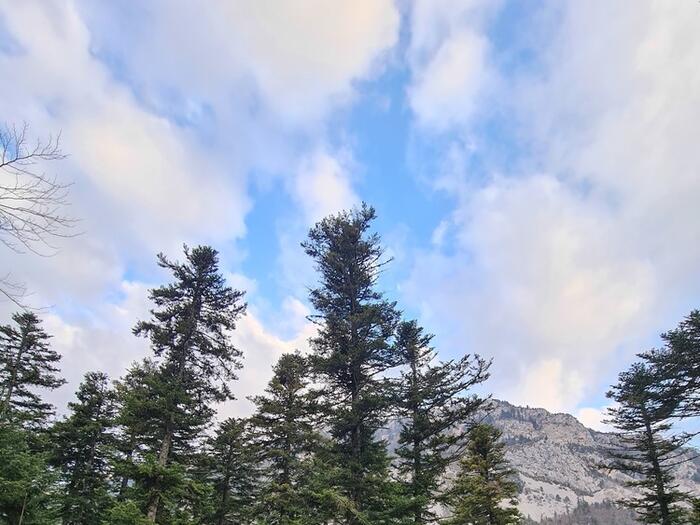 AccroBuëch Treetop Adventure Park
Lus-la-Croix-Haute
An original guided course, between 10 and 15m high in a pine forest with passages on ropes, hanging logs, metal barrels, mini via ferrata and the final zip line. There is an opportunity to try the 20m high pendulum jump.
Zip-line at the ski resort of Valdrôme
Valdrôme
Zip-line of 100 m, can be practiced as single activity or included in one package (archery, dévalkart, mountain bike…).
For the children is possible to finish the Acrocabana course with a zip-line.
Activity supervised at the start.