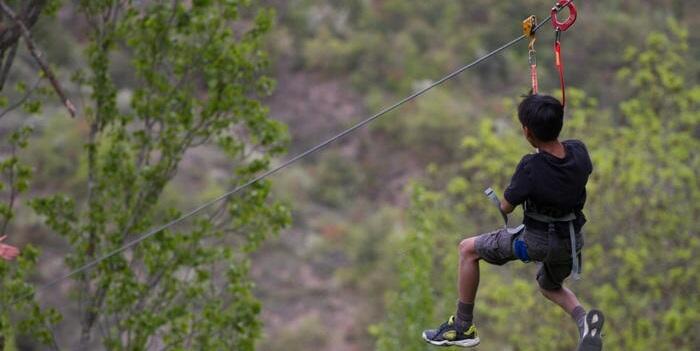 ACRO CABANA - Tree Top courses and zipline
Valdrôme
Acrocabana is a fun and educational tree top adventure where the youngest can explore the surrounding fauna and flora through workshops. You can complete the activity with a 100 metres zip line.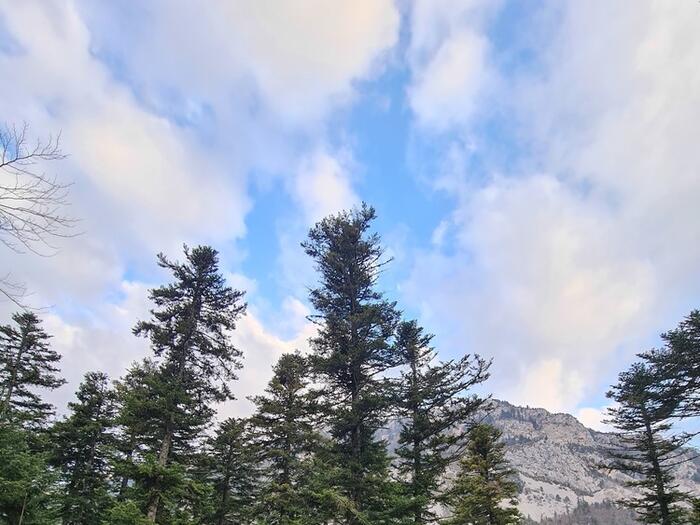 AccroBuëch Treetop Adventure Park
Lus-la-Croix-Haute
An original guided course, between 10 and 15m high in a pine forest with passages on ropes, hanging logs, metal barrels, mini via ferrata and the final zip line. There is an opportunity to try the 20m high pendulum jump.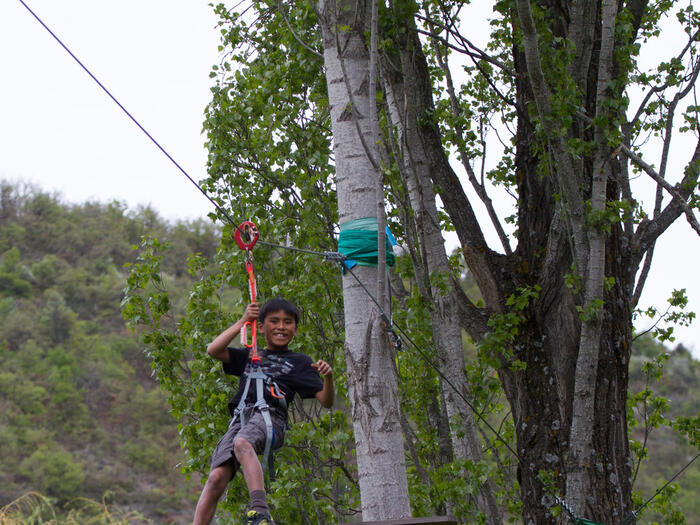 Accrolac
Veynes
Parc Aventure 100% sécurisé par sa ligne de vie avec 6 parcours ludiques, du kid (enfants) au sportif de 4 à 103 ans. Des ateliers perchés dans les arbres, luge, tonneaux, saut de tarzan, snow-board, ski nautique, bascules, tyroliennes.
Zip-line at the ski resort of Valdrôme
Valdrôme
Zip-line of 100 m, can be practiced as single activity or included in one package (archery, dévalkart, mountain bike…).
For the children is possible to finish the Acrocabana course with a zip-line.
Activity supervised at the start.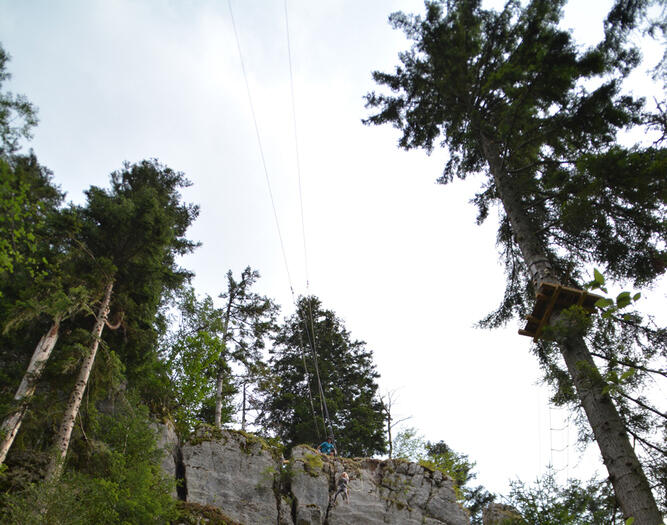 Pendulum Jump AccroBuëch
Lus-la-Croix-Haute
A jump into the void from a 20 m high cliff on Accrobuëch adventure course : thrills guaranteed !