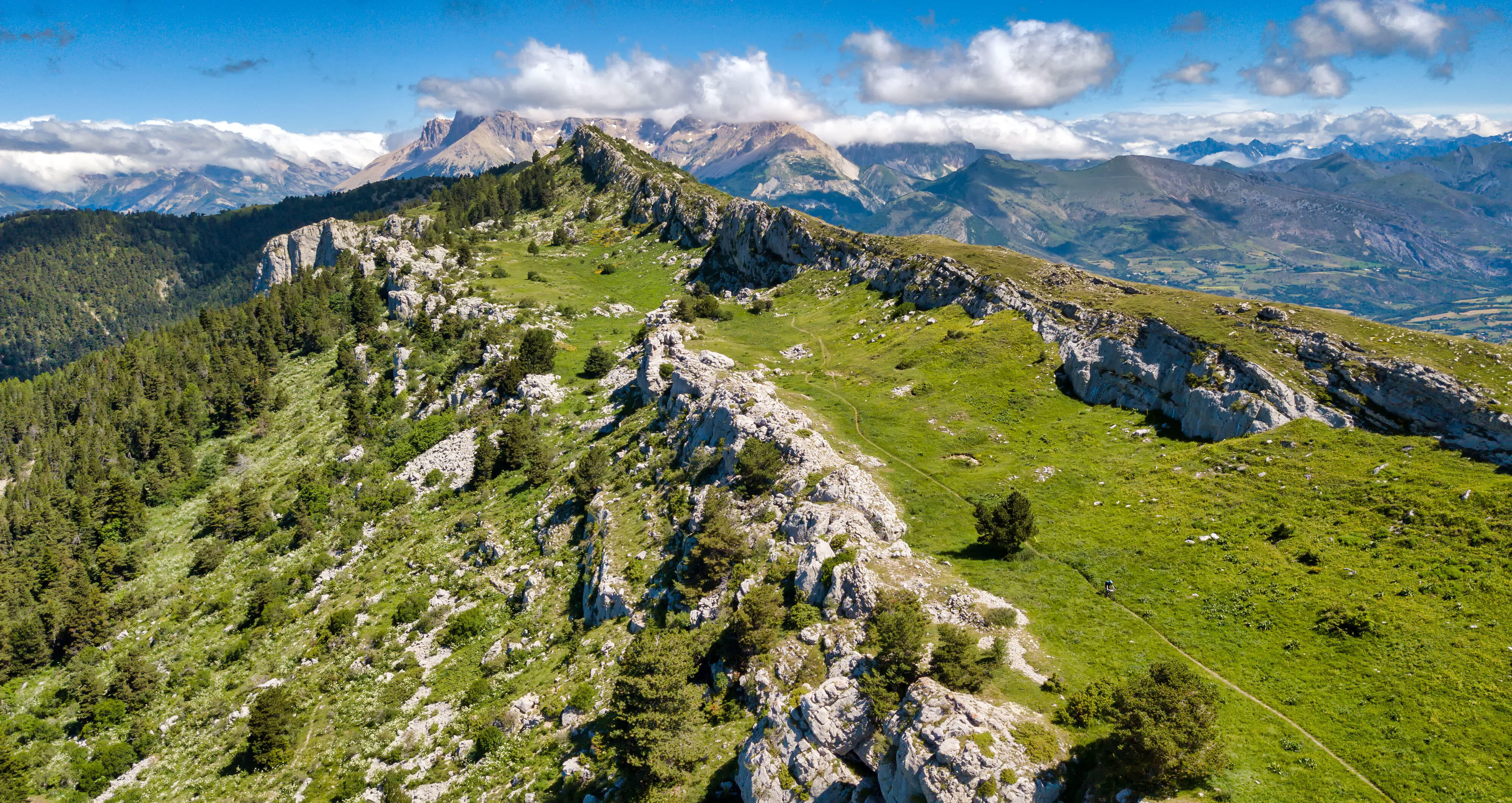 Céüze moutain range rises between 1 500m and 2 019m and gives way to incredible cliffs. The view is unique, 360° on the Southern Alps and the Écrins.
On one side, vast meadows, part of which is listed Natura 2000, on the other side, internationally famous climbing sites.
As soon as spring arrives, hiking in Céüze is a full on nature experience, with an amazing view of Gap along its ridges.
During the winter, Céüze becomes a small family-friendly ski resort. The locals love it, because it is one of the two oldest ski resorts in the Hautes-Alpes.
7 ski lifts and 17 tracks, here, skiing is real.
Ski touring, snowkite and speed riding, there is more than one way to shred powder on the back mountain.